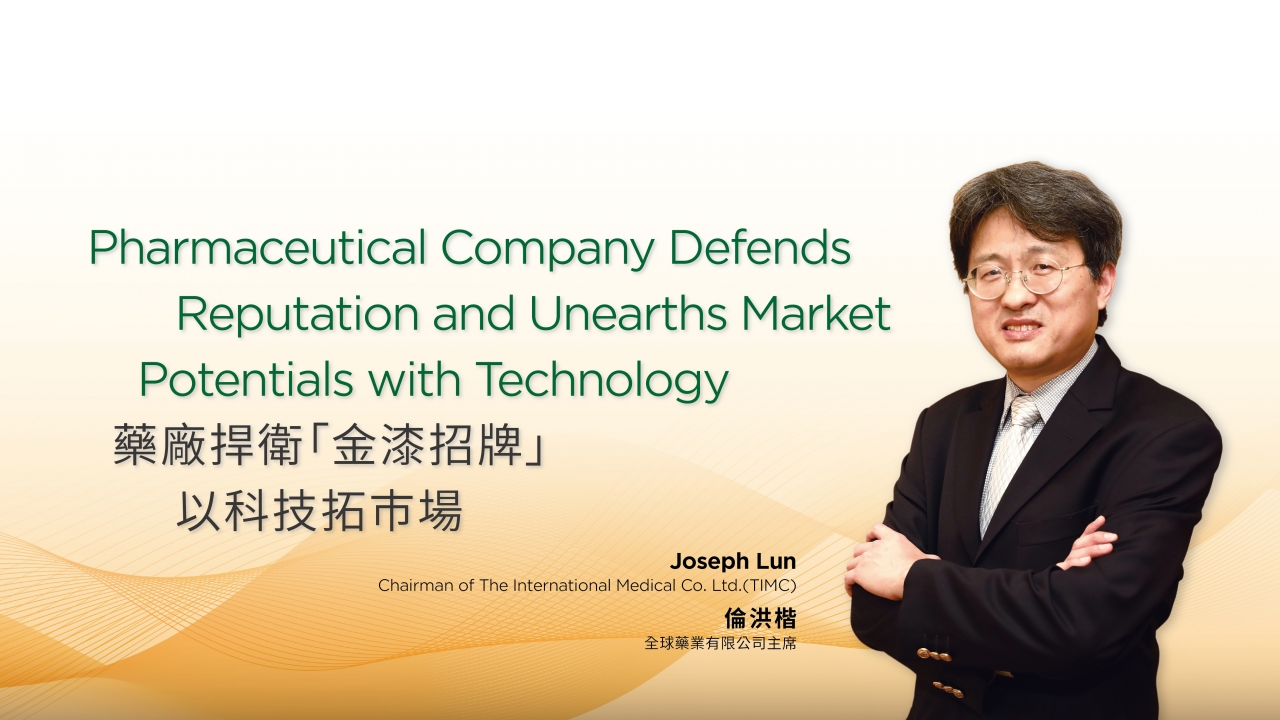 Pharmaceutical Company Defends Reputation and Unearths Market Potentials with Technology 
Body
The pandemic has fueled the community concerns over health and well-being. Seeing a sizable growth in cross-border commerce of pharmaceutical products & having won the Ricqles' trademark lawsuit in Mainland China, Joseph Lun, Chairman of The International Medical Co. Ltd. (TIMC) - the sole agent of Ricqlès Peppermint Cure (Ricqlès), expects greater development potential in Mainland China.
As the brand owner of Weisen-U and Citracium, as well as exclusive distributor of Double Prawn Herbal Oil, the company maintains long-term relationship with medical suppliers in Europe, the States, Japan and across the globe. Eyeing SE Asian market potentials, Joseph looks forward to the resumption of quarantine-free travel to restore business ties.
Trademark Dispute Created Doppelganger in Two Markets
With its extensive functions for external & internal use, and value-for-money, Ricqlès had become popular in Hong Kong since the 70s, and attracted Mainland Chinese consumers' attention during the Reform and Opening era in the 80s.
Conspired to steal their well-established reputation, a fraudster had preemptively registered Ricqlès trademark in Mainland China, which then led to the prolonged period of litigation between TIMC and the counterfeiter. With continued resolve over the years, TIMC finally triumphed in the recent verdict. "We use edible ethanol that can cure travel sickness and stomach problems, whereas the fakes use industrial-use ethanol with dubious results. Due to the trade dispute, we are selling in Mainland China with the brand 'Lijia Peppermint Cure'."
"The bogus products not only jeopardise our revenue but also our reputation: A mainland Chinese was once ripped off buying 2 bottles of passing off for HK$50,000 and called police for help; while some who actually purchased passing off complained about the product quality."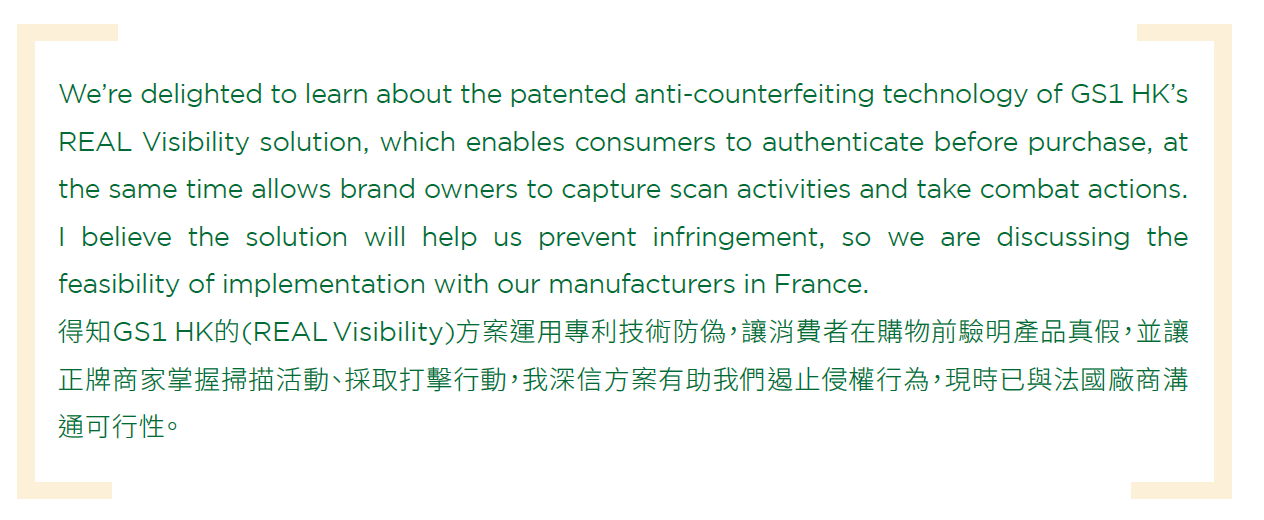 Unique Design Pursuing Local Smart Production
Weisen-U, another company's bestseller, is rather immune to forgery due to its foresight and innovative breakthrough half a century ago. "After the second world war, the progress of recovery were exceedingly fast. TIMC and Japanese experts joined hands and invented dual-layer multi-action tablets, which not only neutralize excessive gastric acid and help digestion, but also relieve various kinds of stomach discomforts. Printed with special visual effect & custom color, the unique product packaging design of Weisen-U made decades ago helps consumers to easily identify the brand."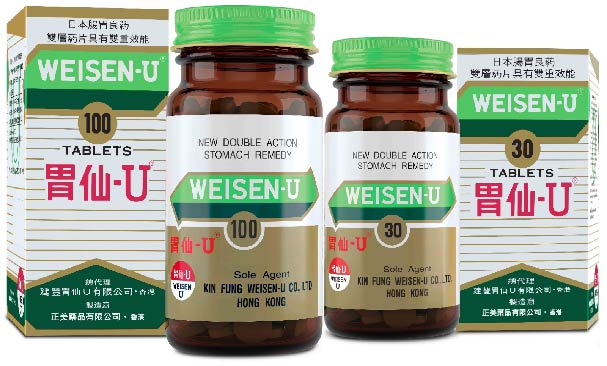 Production of the drug was relocated from Japan to Hong Kong in 2019, at Tai Po manufacturing plant equipped with world-class pharmaceutical system (PIC/S GMP). Joseph explained, "The pharmaceutical industry in Hong Kong fully meets international standards, and is actually comparable to Japan's safety and output performance. In the past, the production line in Japan required containers to be completely filled up before shipping to Hong Kong, which restricted the production flexibility and could not cater for the small-batch e-commerce trend. Therefore, we had decided to move our production line to Hong Kong to ensure a stable and high-quality supply in the long run." He is also exploring the feasibility to tap into Industry 4.0 trends with Smart Factory.
Prompt Response to Market and Customer using Technology
TIMC has adopted a number of digital components for long in their operation, such as barcode, GS1 HK's ezTRADE B2B e-commerce platform and ERP system. An example would be the electronic PO and invoice transmission on the drug supply to the Hospital Authority.
Through data analytics, the company has also identified women over 30 as their major customers in Mainland China. Hence, they leveraged apps frequently used by women, WeChat mini-program and SEO (Search Engine Optimization)/SEM (Search Engine Marketing) for targeted promotion.
"Our online businesses in Mainland China has outperformed the physical channels. Even though our administrative costs were lifted up by multiple tiers of distributors, we prefer leveraging their network to sell as they have deeper understanding on consumption pattern of different cities."
In addition to strong market sense, customer focus is also one of the reasons why TIMC's brands were recognised as a "consumer caring company" for five consecutive years. "We have a series of service commitments, including prompt response to consumers' requests; timely delivery which is usually completed in 2 days; timely response to online and offline inquiries, etc. We are committed to improving our services and exceeding consumer expectations."

HK Brand Entering Southeast Asia Market with Good Reputation
Addressing the health needs of the market, TIMC launched Citracium in 2013. Calcium tablets and vitamins suitable for different ages and stages, as well as health products that maintains urinary and joint health were introduced. They will be launching Korean enzymes for boosting metabolism in the pipeline. Though Hong Kong is a mature market with stable sales, Joseph believes the city has great potential as China's gateway, tapping into the upsurge in cross-border e-commerce.
 
"Even with the same recipe, Mainland Chinese consumers still favours the HK-version of Ricqlès, mainly due to their confidence in the well-established reputation of Hong Kong brands." The company is also planning to expand Weisen-U's presence in Southeast Asia markets like Singapore, Cambodia and Vietnam.