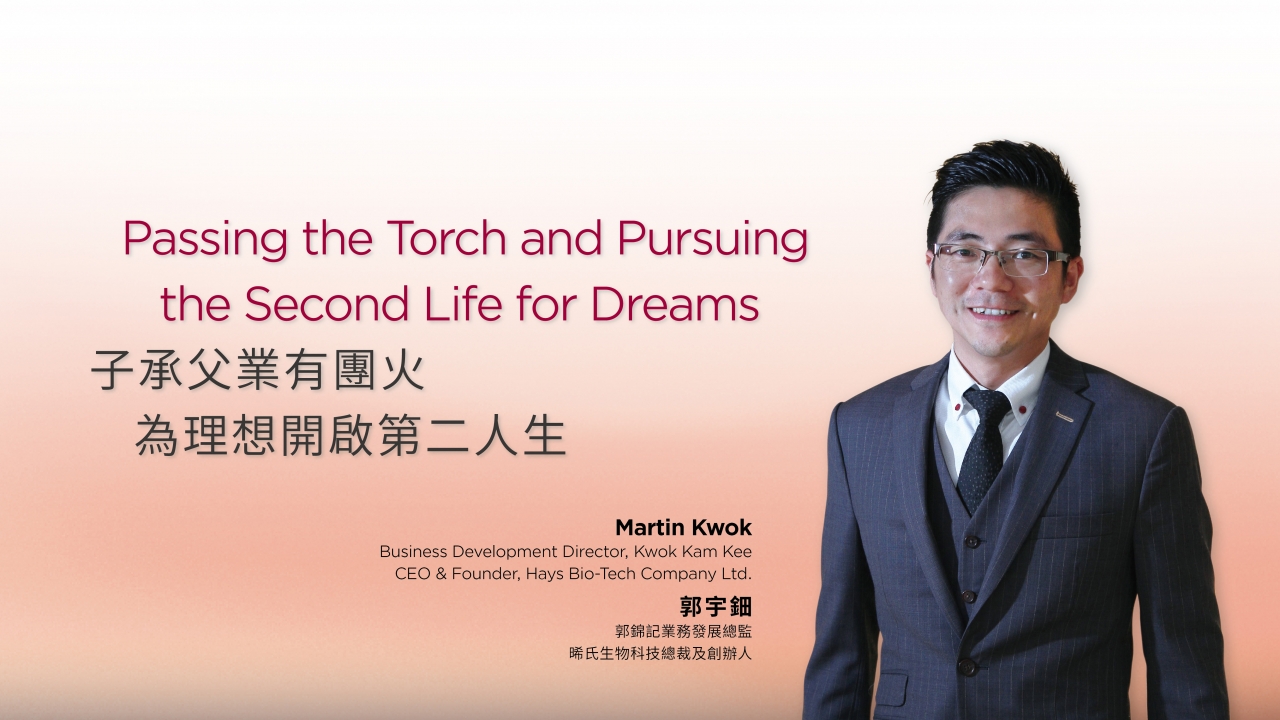 Passing the Torch and Pursuing the Second Life for Dreams
Body
After transferring from mechanical engineering to electronic engineering and computer engineering, Martin Kwok, the second generation owner of Kwok Kam Kee, graduated with a double degree and worked in IT field for a short period of time before diving into financial sector. A bold, determined and inertia-shaking person, he was the first few employees in a fintech start-up from Singapore, and moved from an entry level staff to become the chief of Hong Kong in just 6 years.
Out of Comfort Zone to Succession
"My father always tells me to 'go extra mile to get jobs done'. I love solving problems, which always got my hands dirty in all aspects in the company. That was why my boss groomed me to step up, and let me help the company to get listed in Singapore's stock market." His hands-on style, reliable nature and can-do attitude were revealed in the early days.
Martin's father felt every bitterness and hardship in running Kwok Kam Kee, so he had determined not to pass the shop to the children. Against his father's good intention, Martin resolved to take over the legacy and quitted his job before the shop's shut-down, which led to a U-turn in life.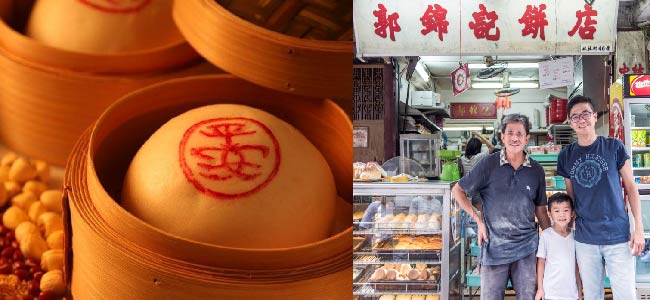 Breakthrough & Go Beyond Cheung Chau
One of the milestones as Martin recalled were the collaboration with the cartoon brand Sanrio, Cheung Chau buns with cartoon characters like Hello Kitty, Gudetama and PomPomPurin were launched to open up new market. The cross-over of a traditional bakery and trendy toons was once a viral topic in town, "Thanks to the partnership, our fame skyrocketed and went beyond Cheung Chau, bringing not only income and more partnership opportunities, but also cracking open more sales channels."
With the brand's rising popularity, Martin was able to convince SOGO to put its products on shelf, which helped to rope in Yata on board later. The merchandises are now widely available in major supermarkets, as well as HKTVMall and their own e-shop.


The Right Time, Right Place and Right Condition
Another turning point for Kwok Kam Kee is being invited to be the OEM for taro ball products. They started to produce dessert and got acquainted with fruit market wholesalers, thereby inventing their first local mango mochi (glutinous rice dumplings). Currently the Cheung Chau factory covers the production and sales of Chinese bakery and pastries, and the 3 production lines in Tsuen Wan focus on manufacturing frozen foods like siu mai, fish ball, taro balls and various kinds of mochi. Production lines will be adjusted in festive seasons to produce rice dumplings, mooncake, sticky rice cake etc.
Many small businesses were launched during the pandemic. Martin saw its business took advantage of the crisis too, "We had been launching new frozen food items before the outbreak, so the stay-at-home cooking trend happened later had accelerated our products' growth. Our investment in the Tsuen Wan manufacturing plant is finally running in full capacity to meet the daily market demands."


Rolling Up Sleeves to Ensure Service Excellence
It might seem Martin has been blessed with luck after succeeding the brand, but there were tough times too. Woke up at 6-7am everyday at the beginning, he had to roll up his sleeves to make pastry, ensure product quality, settle bills and other daily operations, at the same time plan for marketing, identify new sales opportunities, work out cooperation deal, essentially all year round.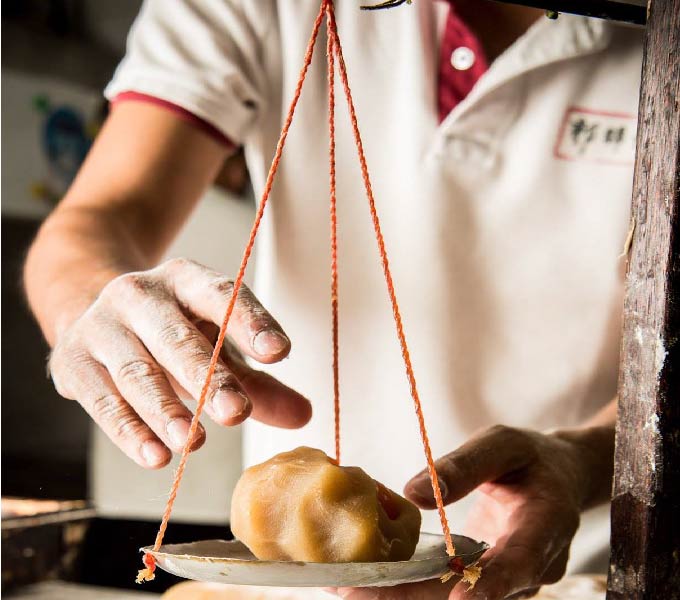 "Our sales revenue is good enough to sustain the operation of our Cheung Chau shop and Tsuen Wan production line, but nowhere near from making a fortune. I have faith in local production, hoping that 'Made-in-Hong-Kong' labels will continue our reputation and word-of-mouth."
Martin sees customer complaint as an opportunity to turn an unhappy customer into a loyal one. "I usually investigate the complaint case and offer solution to the customer myself. Even though it is time-consuming to look into every case, it is an effective way to build our brand's integrity." Committed to offering fresh product quality and attentive service are the reasons why Kwok Kam Kee has been recognised as Consumer Caring Company 4 years in a row.
New Brand in the Making


Fixated on the rising demands for personal hygiene, Martin partners with industry expert to set up a new brand "Hays Bio-Tech". Expected to launch 5 SKUs at year-end, the new brand will take advantage of the existing retail distribution network, and hope to introduce personal care and cosmetics products in the next phase of development.
Knowing that barcode is the first step for the new company to "Go Digital", Martin has printed barcodes on product packages to help listing in physical and digital stores. To bring better shopping experience, he also applied GS1 Smart QR on the new items, so he can offer different promotions from time to time in future, generating traffic to the online store and increasing sales.