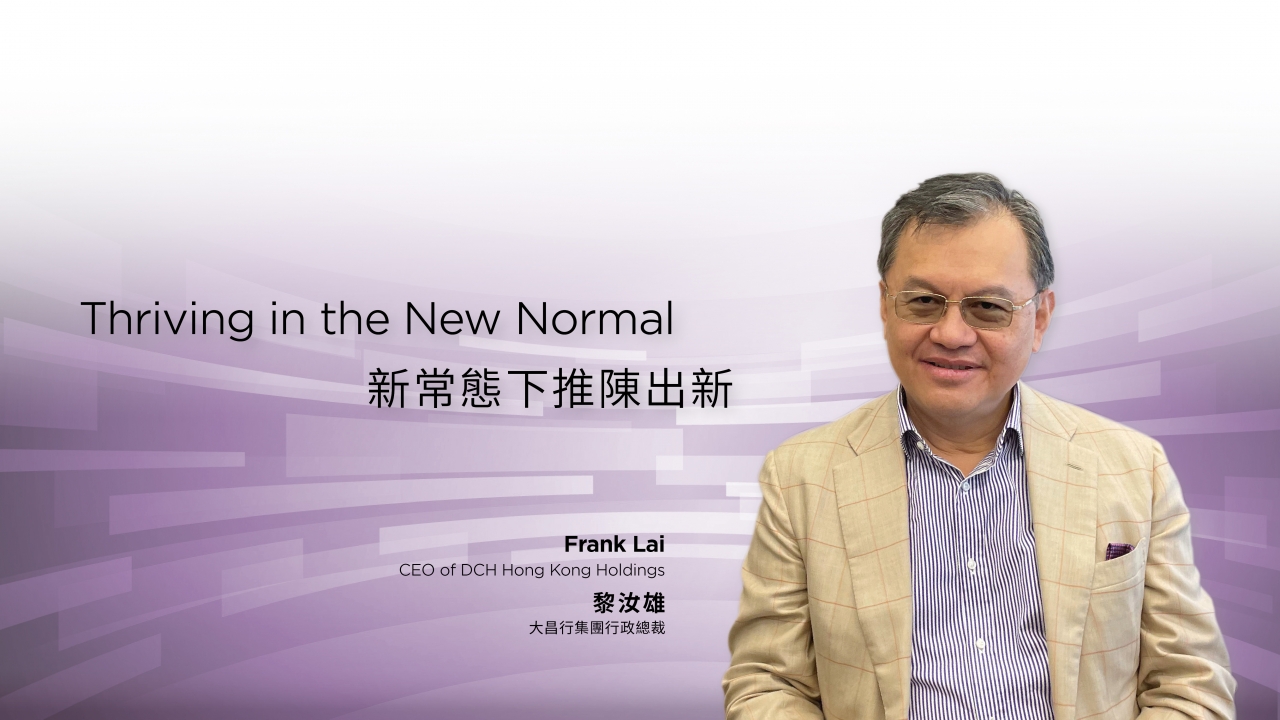 Thriving in the New Normal
Body
With 70 years of history, operations in 12 Asian markets and more than 16,000 employees, Dah Chong Hong Holdings (DCH) is a diverse company covering the four basic necessities of life: food, health, mobility and household goods with operations that extend across brand development, manufacturing, marketing, logistics and retail.
Like all consumer-oriented businesses, DCH was faced with unprecedented uncertainty and disruption upon the sudden onset of the global COVID-19 pandemic in 2020. However, the company consistently found ways to transform adversity into advantage. According to the company's Chief Executive Officer, Mr. Frank Lai, "DCH achieved solid outcomes and breakthroughs across its business units amidst a challenging business environment." How did DCH and its consumer products businesses adapt to thrive in the new normal?
Pivoting Towards Evolving Tastes in the Food Business
In Hong Kong, as in many markets, the pandemic severely impacted the food and catering industries. Ms. Betty Leung, a director of the GS1 HongKong Board, former head of the DCH Food Business and current DCH Advisor, recalled concerns about food supply and cost spikes. "DCH teams had to move quickly to identify stable food sources, anticipate changes in demand and plan advanced orders to ensure adequate inventory," she said. "As a result, DCH was able to provide its customers with a resilient and agile supplychain despite ongoing disruptions."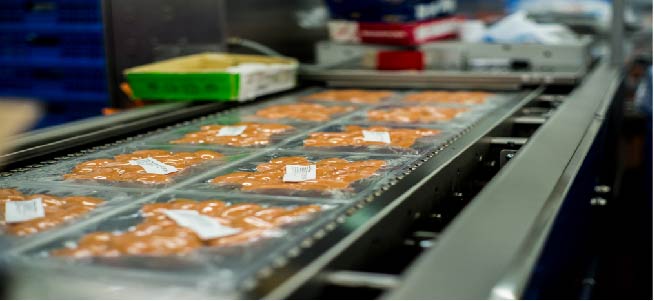 DCH teams also reviewed its product mix given the new prevalence of home cooking. "For example, we launched ready-to-serve 'Foodie Cuisine' under the Leo's brand," said Betty. "From Chinese sauerkraut fish to lobster bisque, the heat-at-home collection offered consumers convenience and simplicity." Recognising a long-term trend towards healthy eating and green diets, DCH also became the exclusive distributor of a range of plant-based meat products, healthy and carbon-friendly alternatives to traditional meats. According to Betty, "Strategic adjustments like these helped us to solidify and maintain our market leading position."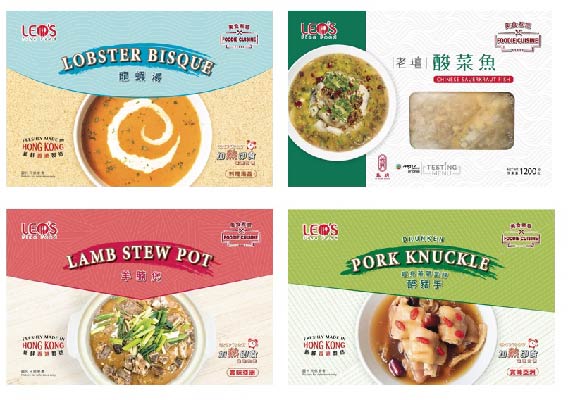 While the pandemic raised new concerns over food safety, DCH has always recognised the critical importance of quality and safety in the supply chain. DCH Food Mart, Sims Trading, IGF and Tai Luen have all joined GS1 HK's Quality Food Scheme+ and scored Diamond Enterprise and Gold Enterprise Awards respectively, demonstrating a level of professional excellence in food traceability and supply chain transparency.

Developing Unique Capabilities to Serve the Healthcare Industry
Through its subsidiary DCH Auriga, DCH provides sophisticated supply chain services for the healthcare industry, distributing healthcare products with complex regulatory, storage and transportation requirements.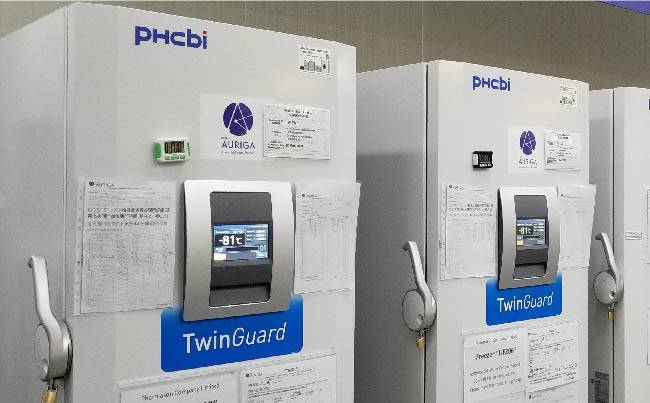 Four years ago, DCH Auriga was sharing office and supply chain facilities with other business units. "With strong support from our parent company, CITIC Pacific, we made a decision to invest in a healthcare-dedicated building and offer specialised capabilities to the medical industry," said Frank. In 2018, DCH Auriga relocated to a 11-storey building in Kwai Chung with a floor area of more than 400,000 square feet. The facility was outfitted with advanced technologies and storage solutions, including automated guided robots, voice picking capabilities, an expansive cold storage system, e-locks and more. "While we had hoped to achieve full capacity in five years," said Frank, "we beat our target by the third year and are already looking for new space for expansion."
It was no coincidence when, in 2021, DCH Auriga was selected as the sole logistics provider for both the Sinovac and Pfizer BioNtech COVID-19 vaccines, particularly as the latter had to be stored at -70˚C. "I had been following the arrival of the vaccines very closely," Frank recalled. "I remember waiting up on the first night for a status report to ensure our teams had delivered above all expectations." With over 50 years of experience in managing sophisticated pharmaceutical supply chains, robust quality assurance protocols, GDP and GMP accreditations, stringent adherence to global ISO standards, as well as GS1 standards for identity and data capture, the distribution program went smoothly.
By October 2021, DCH Auriga had safely distributed more than eight million vaccines across Hong Kong. "Our success has been the result of strategic planning and a focus on the evolution of the healthcare experience – as well as the commitment to service that is the bedrock of our culture" said Frank.
Launching an E-commerce Portfolio to Capture Demand for New Retail
As consumers around the world stayed home to protect their communities, the global pandemic created new opportunities for online retailers. DCH was quick to accelerate the development of a strong portfolio of e-commerce businesses in Hong Kong.


Grocery retailer, DCH Food Mart, refreshed its online shopping platform (dchfoodmartdeluxe.com), while subsidiaries like IGF and Leo's began offering consumers direct access to their best-selling products online. To support a growing community of home chefs, DCH Food Mart unveiled "DCH Cooking Buddies", a loyalty program that amassed 200,000 members in its first year. 
In early 2021, DCH launched Ahaa (ahaashop.com.hk), an online retailer of electronics, home appliances, personal care and more, which provides an interactive shopping experience and exclusive offers for many of the brands distributed by DCH subsidiaries. DCH has also joined forces with HKBN and Kerry Logistics to launch the HOME+ platform (home-plus.hk), a Hong Kong-based shared-economy e-shopping portal, where independent sellers can offer customers a sweeping array of products including food, household items and appliances. According to Frank, collaborations like Home+ are built on synergy and create win-win partnerships. "HKBN has over a million customers in Hong Kong, while we and our partners are uniquely positioned to offer product supply, delivery and after-sale services."
"Leveraging market opportunities enhanced by the pandemic, our B2C and e-commerce businesses have developed rapidly while our internal teams are building critical operational knowledge," said Frank. "These are important capabilities for our long term, sustainable development."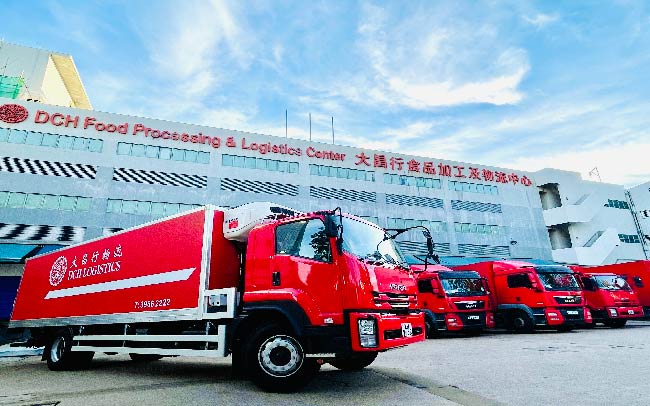 Always Looking Ahead
While the worst of the pandemic seems to be behind us, DCH continues to look for growth avenues in today's new normal. In particular, the Greater Bay Area (GBA) represents an immense opportunity for the company. With mega logistics and food processing centers in Hengqin and Xinhui, DCH Logistics is ready to offer much-needed cold chain solutions and value-added services in the region. Likewise, DCH Auriga is reviewing changes in regulatory requirements to offer cross-border services.
 
"Our existing regional infrastructure will reinforce our supply chain coverage and gives us a unique position in the market. We are all looking forward to quarantine-free travel with Mainland China, so we can fully harness our capabilities and contribute to the rapid development of the GBA."