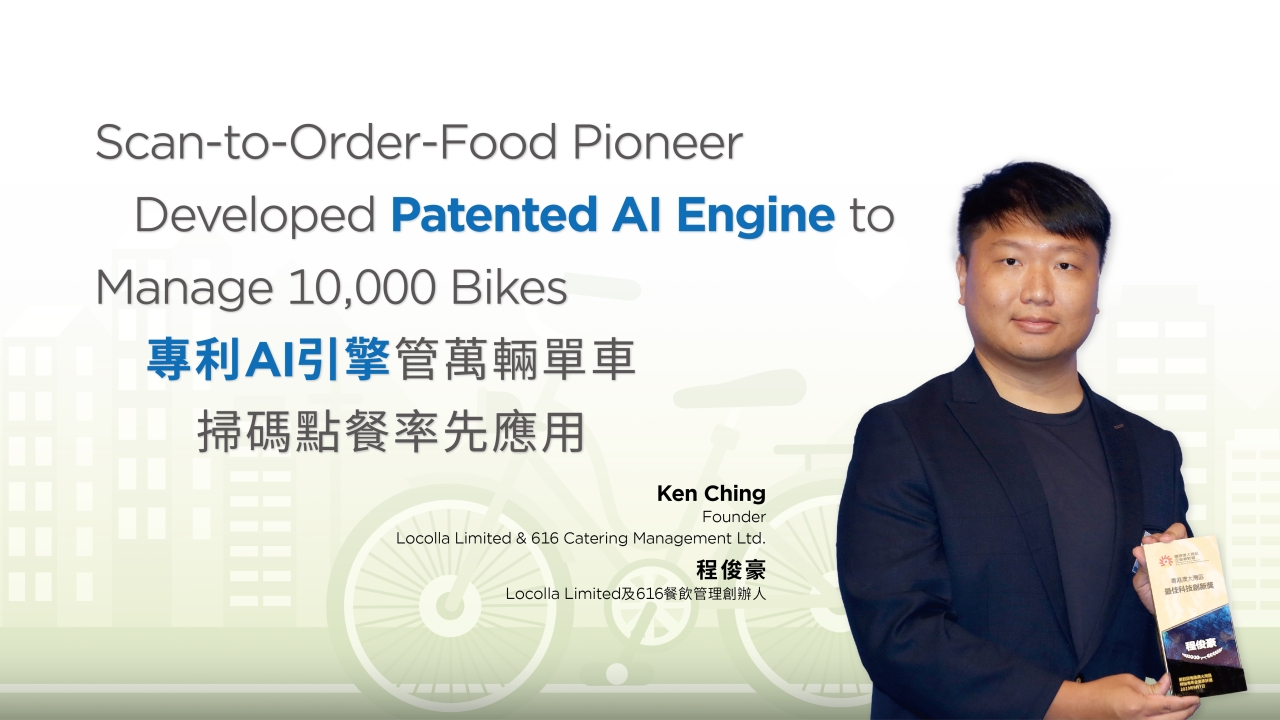 Scan-to-Order-Food Pioneer Developed Patented AI Engine to Manage 10,000 Bikes
Body
Clothing, food, shelter and mobility are generally described as the necessities of life in Hong Kong. Eyeing those opportunities early in 2017, Ken Ching, a PhD candidate in Electrical Engineering studying "Artificial Intelligence and Internet of Things" at City University, has ventured into catering and transport business. Running the largest shared-bike rental service in Hong Kong, he is also leading in the fresh beef hot pot market with 17 restaurants. The two seemingly unrelated businesses showed equally Ken's value on expertise, passion for technology and effective use of data. These qualities allow the young entrepreneur to exert his tech prowess and navigate through the competitive market, which lately earn him the "Outstanding Young Entrepreneur of the Guangdong-Hong Kong-Macao Greater Bay Area" recognition. 

Windows for F&B: Takeaway, Overseas Markets, Cost Control 
In 2016, Ken Ching setup Locolla Limited with younger brother and 4 classmates from secondary school, and the 616 Catering Management Ltd. with cousin and 10 friends at the same time. "Every one of us are good at something, like cookery, logistics, warehouse, etc. We trust and respect each other's professional turf with a clear role to play in the company, where I obviously take care of the tech part. I remembered back in 2017, we introduced QR code scanning to order food to streamline the floor staff operation. It wasn't popular until today, so the lesson learnt for me is that, timing and conditions can be the "make or break" factors in many circumstances." 

Surviving through the 3-year-long pandemic, Ken noted that the key to hotpot business has always been the supply of fresh ingredients, so despite a lack of chefs in the industry, the F&B chain is less vulnerable because the staff main duties are cleaning, cutting and delivering food instead of cooking, helping it to stay resilient. During the period, 616 Catering launched hotpot takeaway meal sets and became a member of GS1 HK, turning a new page by selling products, especially via online channels. "We were able to quickly diversify our business and cater to our customers' home dining needs, thanks to our central kitchen and own delivery fleet." 
Planning to expand overseas, 616 set eyes on Japan and Macau first. "As we have established supply chains in Japan and been buying Shinshu Wagyu beef from the local suppliers, it is only logical for us to expand there, setting us apart from market." 
Ken remains discreetly optimistic about the local catering trade, "People lifestyle in Hong Kong have changed, for example there used to be late-night supper at 1-2am, but many prefer buying takeaway around 10pm today. Consumption heading north to Mainland China is also affecting the local F&B sector, so we are adopting a more conservative and defensive strategy. If a permanent staff resign, we would cover with part-time or internal staff transfer, and also hire the minority group to support."

"Captain Bike of Tai Po" Aims at World's Top 10 backed by AI 
The HK$180 million-annual-income F&B business may seem much more lucrative than the HK$18 million-profit bike-sharing platform "LocoBike", but the profit margin of the latter is at double, meaning it's achieving more with less, "Whereas our bike-sharing platform focus on technology and operational efficiency, with 75 staff managing more than 10,000 bikes, the restaurant chain is concerned with controlling the 3 costs: food, labor and rent. Simply put, they are 2 completely different sets of game and rules." 
From an intensely competitive battlefield of 7 bike-sharing operators in Hong Kong, to today's a single, unique dealer, the market is a textbook case of "the survival of the fittest" rule. Ken recalled some of the differentiating factors along that journey, "We used to meet with Transport Department every 2 weeks, and was the first to apply ourselves to the new business guidelines. Besides, we were also the first to share the real-time locations of our bikes with the authorities, which facilitated discussions about tackling bike parking issue in the community. We are equipped with great technology, we have been collaborative, I guess that's why we are staying."
Among more than 2,000 shared-bike companies around the world, Ken believes LocoBike ranks within the top 100 in terms of fleet management capability. He set his sight at the top 10 position.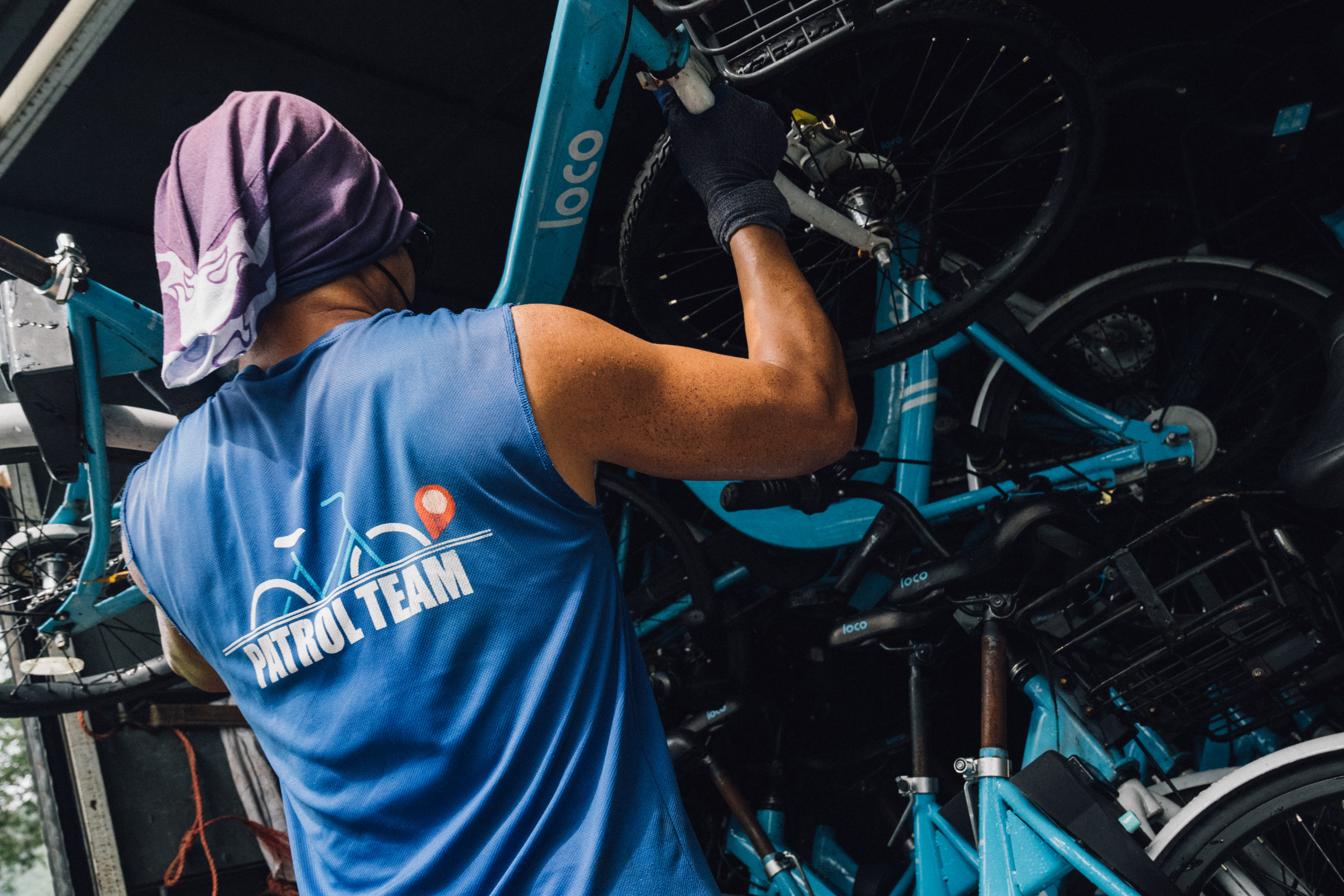 "Our proprietary Loco AI Engine is managing 10,000 bicycles without any fixed parking space. This is made possible by our big data analytics and smart dispatch system, so our patrollers can handle improperly-parked bike in the shortest time within range. They normally take up 200-300 duties a day, helping commuters' ride easier and safer. This is exceptional in the world because most of the regions are large enough to setup fixed parking spaces. In Hong Kong, the dense population and land scarcity have driven us come up with technological solutions to address the challenges."
Body
Ken believes that their patented AI engine is comparable to the top-tier AI systems globally, partly because of the data they collected for more than 7 years since the beginning. The system was able to drive deep-learning and evolve, becoming an encyclopedia of cycling in the New Territories. The system has the Transport Department attention, which decided to implement a six-month pilot trial on the use of electric mobility devices. 
"We have designed and produced a special type of electric bike that meets HK Government's requirements, and developed a dedicated mobile app that allows 300 participants to unlock and use the bike for free. The trial took place on a roughly 4-km bike route stretching from the University station to Pak Shek Kok station. We hope the pilot participants' feedback can help the department to assess and conclude on the feasibility of electric bike running in the street." 
Locolla has been continuously upgrading the bike-sharing service and system. In addition to winning Silver Award in the Hong Kong ICT Awards – Smart Mobility (Transport) in 2020 (GS1HK as the lead organizer) , the above-mentioned "Smart Shared Power-assisted Pedal Cycle Platform" jointly deployed with Transport Department was awarded the Certificate of Merit at the Smart Mobility Award (Smart Transport) this year (2023). This demonstrates their success in promoting the concept of "Urban Cycling, Green Travel" to communities. The platform is offering more than 10,000 people with a low-carbon travel option every day.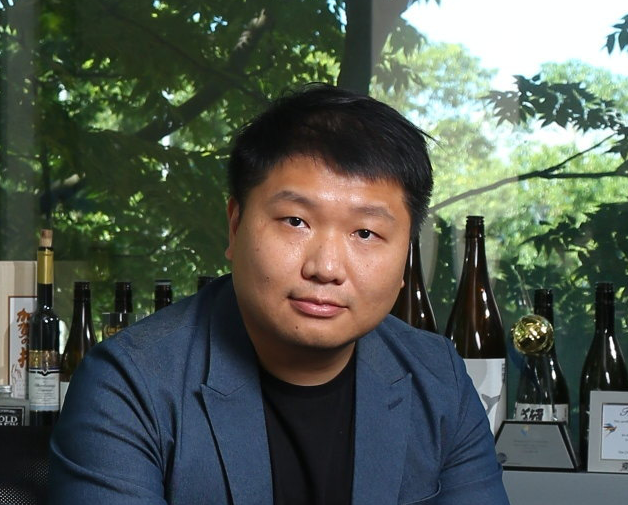 When asked about the future, Ken believes that 'micro mobility' (i.e., bikes or electric bikes, and many other small transportation tools) is a major trend that can alleviate traffic congestion and mitigate air pollution issues. He hopes that the Hong Kong government will quickly pass the law of using electric mobility devices to pave the way for the development of smart green travel in the city, thereby enhancing the overall quality of society and individual living standard.