How to become an Amazon seller?

Body
To start your online business with GS1 and Amazon, you need a unique product identifier such as GTIN (barcode number) to get your products listed and sold. You can get the GTIN directly from GS1. By assigning barcode numbers to your Amazon listing, it helps buyers find your products quickly on Amazon with GS1 barcode and when using search engines such as Google.
Why GS1 HK?
•The only officially licensed organisation to issue GS1 company prefix '489' in Hong Kong, currently servicing more than 8,000 corporate members from around 20 industries covering consumer packaged goods, F&B, healthcare, apparel & accessories, logistics and ICT, etc.

•Allow you to trade globally – either in-store or online

•Make your product more searchable, relevant and accurate for customers

•Offer you a wide range of webinars, workshops and training courses through GS1 HK Academy, to help you develop a successful e-commerce business
Title
Get a barcode from GS1 HK to sell on Amazon
Body
1. Register as GS1 HK member
2. Log in to BarcodePlus – a product information management portal - to obtain barcode numbers with prefix '489' that indicate the products are supplied by a registered company in Hong Kong
3. Enter the barcode numbers to list your products on Amazon
GS1 HK membership categories and fees
| Membership Category | Number of Employees | Entrance Fee (HK$) | Annual Fee (HK$) | Total (HK$) |
| --- | --- | --- | --- | --- |
| A | 1-9 | 3,980 | 3,980 | 7,960 |
| B | 10-99 | 9,290 | 9,290 | 18,580 |
| C | 100 or above | 9,290 | 14,600 | 23,890 |
Title
Guide to set up an Amazon store
Body
With presence around the globe, GS1 and Amazon facilitates any business to sell on international e-marketplaces and bring your brand and products to millions of customers.
If you wish to set up an Amazon store, here is the guide that will answer most of your questions – from logistics to GTIN to marketing.
Step 1: Incorporate a business
Step 2: Get your GTIN or UPC Code
Step 3: Solidify your logistics
Step 4: Market your products with next-level SEO and paid advertising
Step 5: Manage your day-to-day operation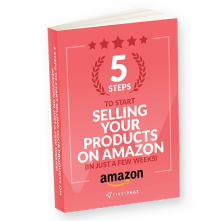 Title
Still don't know how to start? Consider Amazon dropshipping
Body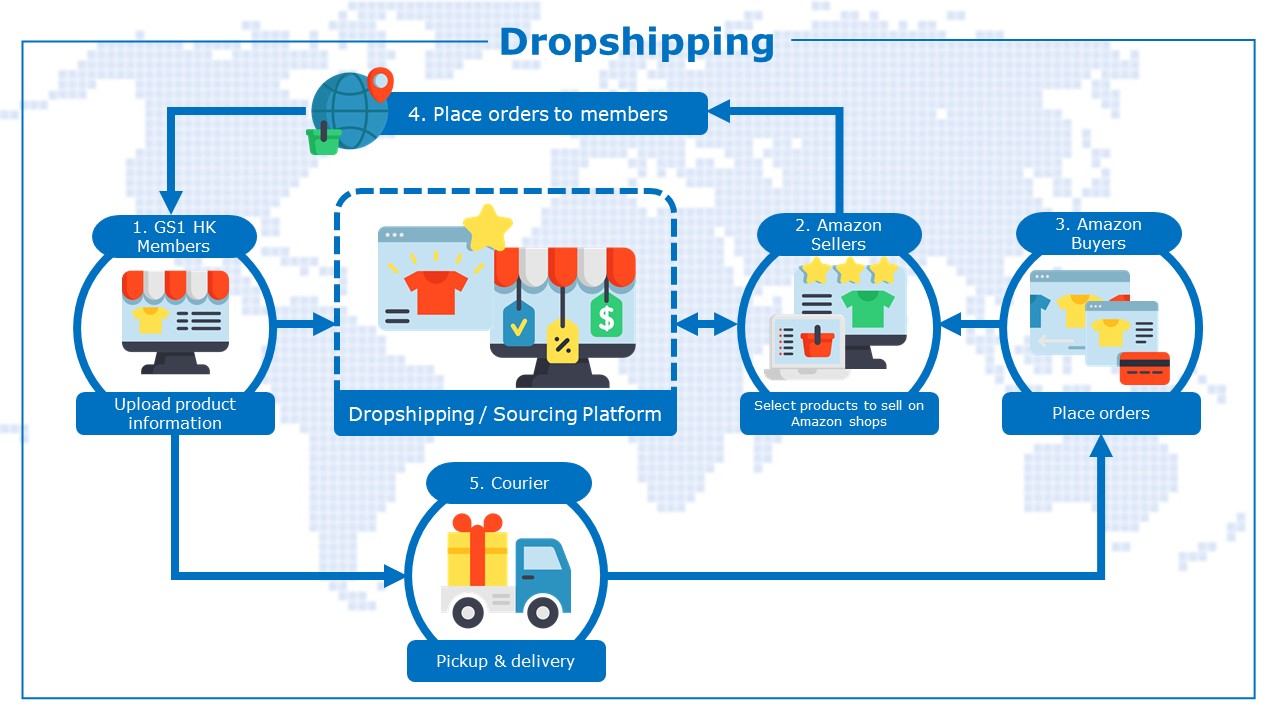 After registering as a GS1 HK member, you can get your unique barcode number and start dropshipping on Amazon.
How it works:
GS1 HK members upload product information onto Amazon Dropshipping Platform
Amazon seller select products on the platform to sell on their Amazon shops
Amazon buyers place orders from Amazon shop
Amazon sellers place orders to GS1 HK members
GS1 HK members process order and arrange goods delivery

By adding product barcodes to your Amazon listings, you can reach the extensive Amazon seller network, where the sellers can easily find and select your products they are looking for in specific categories to sell on their Amazon stores. You will be notified when buyers place an order and make payment so you can pack and ship the order to the customer directly, which offers you a low-cost and low-risk way to open up overseas markets and gain international exposure.