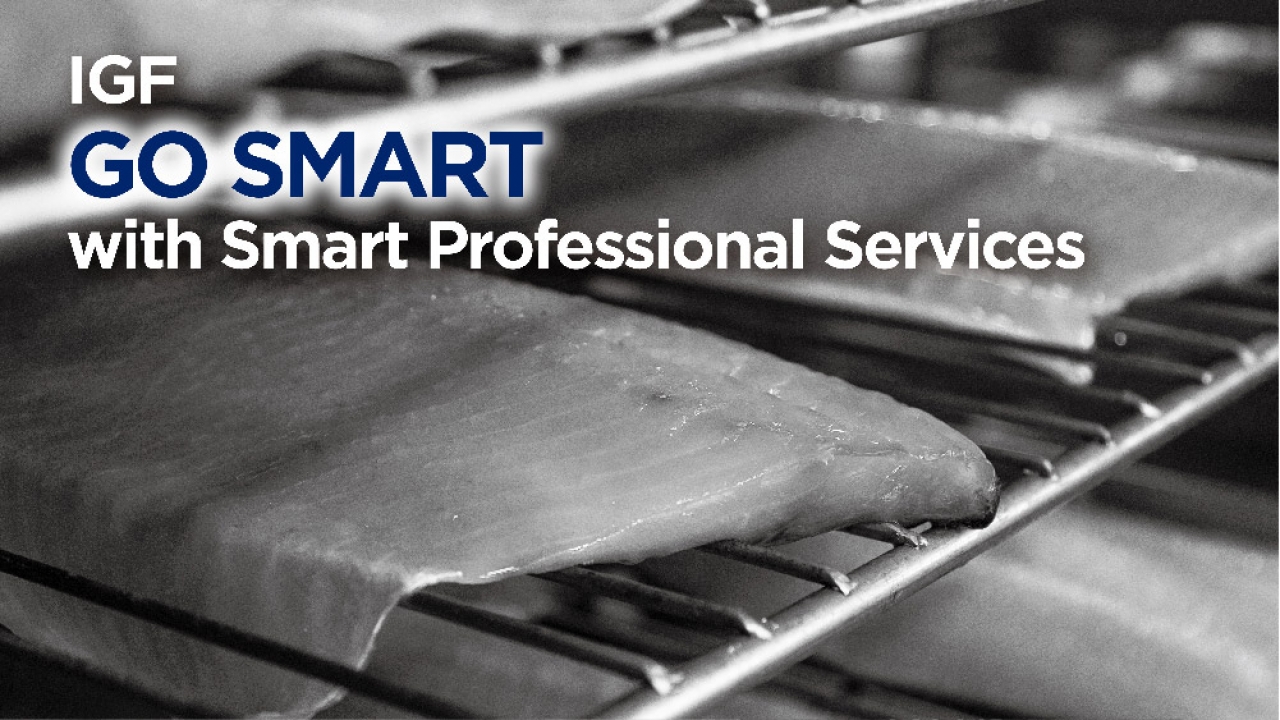 International Gourmet Foods Ltd
Title
Ripe for Rebound: Undertaking Business and Digital Transformation
Body
"We need to diversify and digitalise our business to stay ahead of the dynamic market environment. Thanks to GS1 HK's consultancy service, we are able to identify the existing shortfall against industry benchmark. We are looking forward to the ERP system and revamped procedures executed, and hope to see better production output, improved traceability and efficiency, preparing us for the new normal."

​

Gordon Chan,
Deputy General Manager
Background
The pandemic-induced social distancing has caused severe impact to the food service industry. Catering sector like restaurants, hotels, cruises, etc, was devastated, and the ripple effect struck the B2B food market badly. International Gourmet Food (IGF), a leading food supplier in Hong Kong, was alarmed and decided to reinvent itself by venturing into the B2C food market.
Nowadays, both business clients and consumers expect a convenient, efficient and seamless online offline purchase experience. To meet that demands, IGF realises that the manual operation has to be phased out, and experience-based decision making model replaced by a data-driven one. The company needs a robust digital infrastructure and a new business management approach enabled by technologies like automation and big data analytics, scalable to address any future disruptions.
Hong Kong's Largest Smoked Salmon Supplier - International Gourmet Food's Business Transformation (IGF Go Smart with Smart Professional Services)
Body
Solutions
To go through business and digital transformation, IGF had selected GS1 HK's Smart Professional Services (SPS) team for consultation to review the company's overall supply chain process. The team conducted on-site visits, in-depth interviews, process diagnosis across procurement, production, quality control, logistics and other business units to assess the performance gap, and offered training on industry best practice that meet IGF's needs.
A supply chain modernisation blueprint and roadmap was devised after thorough evaluation, with practical recommendations and customised technical solutions proposal that covers production scheduling, inventory management, traceability enhancement, new B2C strategies and other business flows.
Last for about 10 months ending in May 2021, the project is going to help the company improve its process visibility, making the inventory, production and sales data more transparent, while enhancing collaboration and connectivity between departments. The exercise will also uplift internal traceability using digitalised, data-driven model, reducing human error and tightening control on raw materials and merchandises.
IGF's plan to digitalisation is underway, building an ERP system that will integrate purchasing, production, warehouse, sales, marketing, finance, human resources and other functions into a single cloud platform. The blueprint also entails a series of smart operations initiatives, for example planting real-time sensor at warehouse and truck for enhanced cold chain management, adding electronic scale at production site for more accurate output level, connecting cloud-based ezTRACK platform as a foundation to achieve industry 4.0 and other business operations.
---
GS1 standards used or solution (s) / service (s) applied
Benefits
IGF moves forward its transformation journey with GS1 HK and enjoys various benefits:
Compile to food industry standard with end-to-end traceability, better quality control and data accuracy
Better equipped for future changes through digitalisation
 
About Company
International Gourmet Foods was founded in 2016 as the consolidated food manufacturing division of DCH Group. IGF specialises in meat and seafood products as well as ready-to-eat recipes manufacturing and owns three leading food service brands: Bayern Gourmet Food, Polyfood Food Service and Leo´s Fine Food.