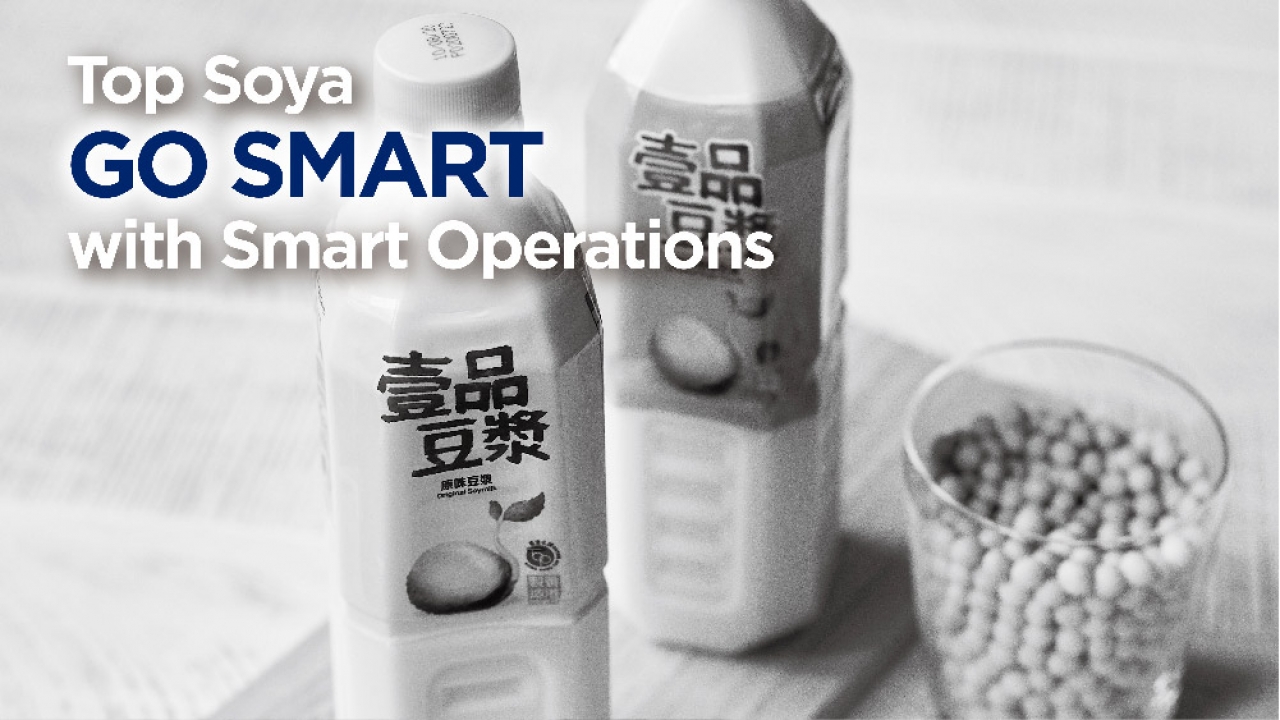 Sun Fat Heung Food Products Ltd.
Title
Doing More with Less Using Smart Operations
Body
"The digital transformation process has been tough but totally worth it, we gained much efficiency and made a lot of savings. We believe Smart Operations will take us even further and turn us into a modern, smart manufacturing plant, which not only revitalise our production, but also lead us into the future era of Industry 4.0." 

​

Mr. Jeff Law, Managing Director
Background
Following the advice from GS1 Hong Kong Smart Professional Service (SPS) team, Sun Fat Heung has gone through a painstaking and necessary transformation and process re-engineering to automate and streamline its supply chain. The company realised a fundamental uplift of operation efficiency, and profound savings in administrative cost and manpower. As business grows, they want to further strengthen their competitive edge by turning into a data-driven operation to make smarter business decisions faster, accelerating growth by ensuring better product quality and compliance level.
Enable Digital Transformation with Smart Operations
Body
Solution
The SPS team introduced Smart Operations to Sun Fat Heung and assisted its adoption with multiple applications along the production line. Sun Fat Heung is using video analytics and AI applications to capture production data, for example checking if expiry dates are clearly stamped on the bottle cap, or counting the number of different products manufactured, in order to automate product validation, SKU identification and ensure quality output. The processes were used to be done by staff manually, which was inefficient and sometimes produced inaccurate results, but now has improved significantly with more than 30% efficiency gain.
Smart sensor are installed in the production area to capture environmental index like temperature, humidity, air quality and noise, to safeguard product quality and occupational health. The record also helps production and management staff to better understand the utilization pattern of machines, manpower and power, so to establish benchmark and take preventive measures that can minimize loss and reduce fault rate by 10%. For instance, when high temperature is detected in the beverage storage, staff is alarmed to go check at once rather than afterwards. In addition, the IoT sensor helps improve the company's order fulfilment since production shrinkage is less likely to occur, helping to uplift customer satisfaction.
The outbreak of COVID-19 has given rise to remote work practice. The timing that Sun Fat Heung adopts smart operations cannot be more opportune, which helps them manage the key production processes remotely in real-time manner. GS1 Hong Kong's SPS team designed an all-in-one dashboard, visually tracks and displays the process performance, discrepancy and environmental data points on the go, helping the company to turn messy data into straight-forward info for better analysis and proactively action before issues arise.
The first stage of the smart operations project provides confidence to Sun Fat Heung with actual results and benefits achieved. They are planning to expand the applications to other warehouses operations promising consistency across the company, equipping them with necessary knowledge in the digital era.
---
GS1 Standards Used & Solution (s) / Service (s) Applied
•  GS1 Hong Kong Smart Professional Services
•  Smart Operations solution
---
Body

Benefits
GS1 Hong Kong's Smart Operations transform Sun Fat Heung business in terms of:
1. Improve product compliance and operational efficiency by >30% with automatic video analytics and AI technologies;
2.  Enhance product quality reducing loss and fault rate by 10% with preventive measures;
3.  Improve order fulfillment by 1-2% and enhance real-time operation visibility using dashboard.
About the Company
Founded in 1958, Sun Fat Heung Food Products Ltd. has been focusing on the soy industry in Hong Kong for more than 60 years. Branded Top Soya in the market, the company is committed to producing high quality soy products and insists on local daily production to ensure fresh products for consumers every day.