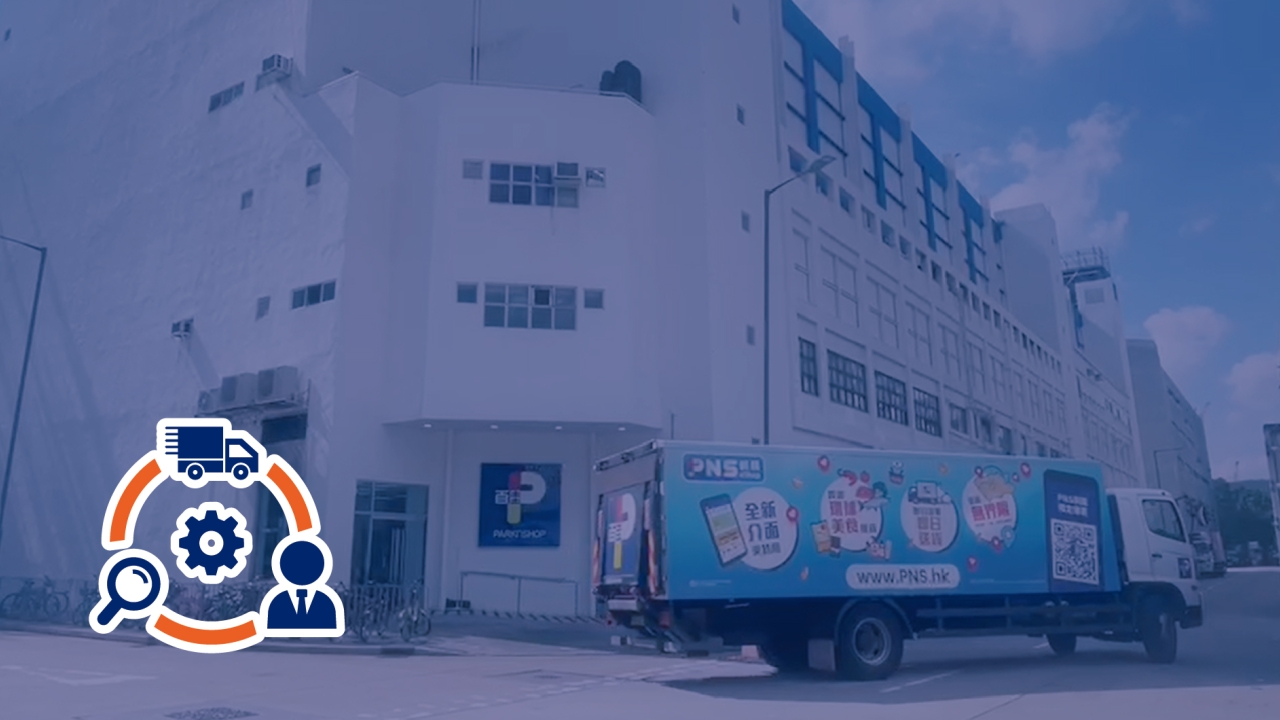 An O+O (Offline plus Online) Logistics Digitalization Journey for One of HK's Largest Retailers
Body
PARKnSHOP, the Hong Kong leading supermarket chain, partnered with GS1 Hong Kong to modernise its logistics system to achieve real-time visibility along its supply chain between logistics centres and stores, improve operational efficiency and accelerate digital transformation.
Body
A leading supermarket chain in Hong Kong with about 260 physical stores, PARKnSHOP has been fast expanding omni-channels with "PNS eShop" via PNS.hk and PNS app, providing over 25,000 product items including fresh local produce to its customers. 
As part of its efforts to offer its Offline plus Online (O+O) retail strategy, the company invested in a state-of-the-art, 300,000-sq.-fts Online Fulfilment Centre equipped with advanced automation technology in late 2022.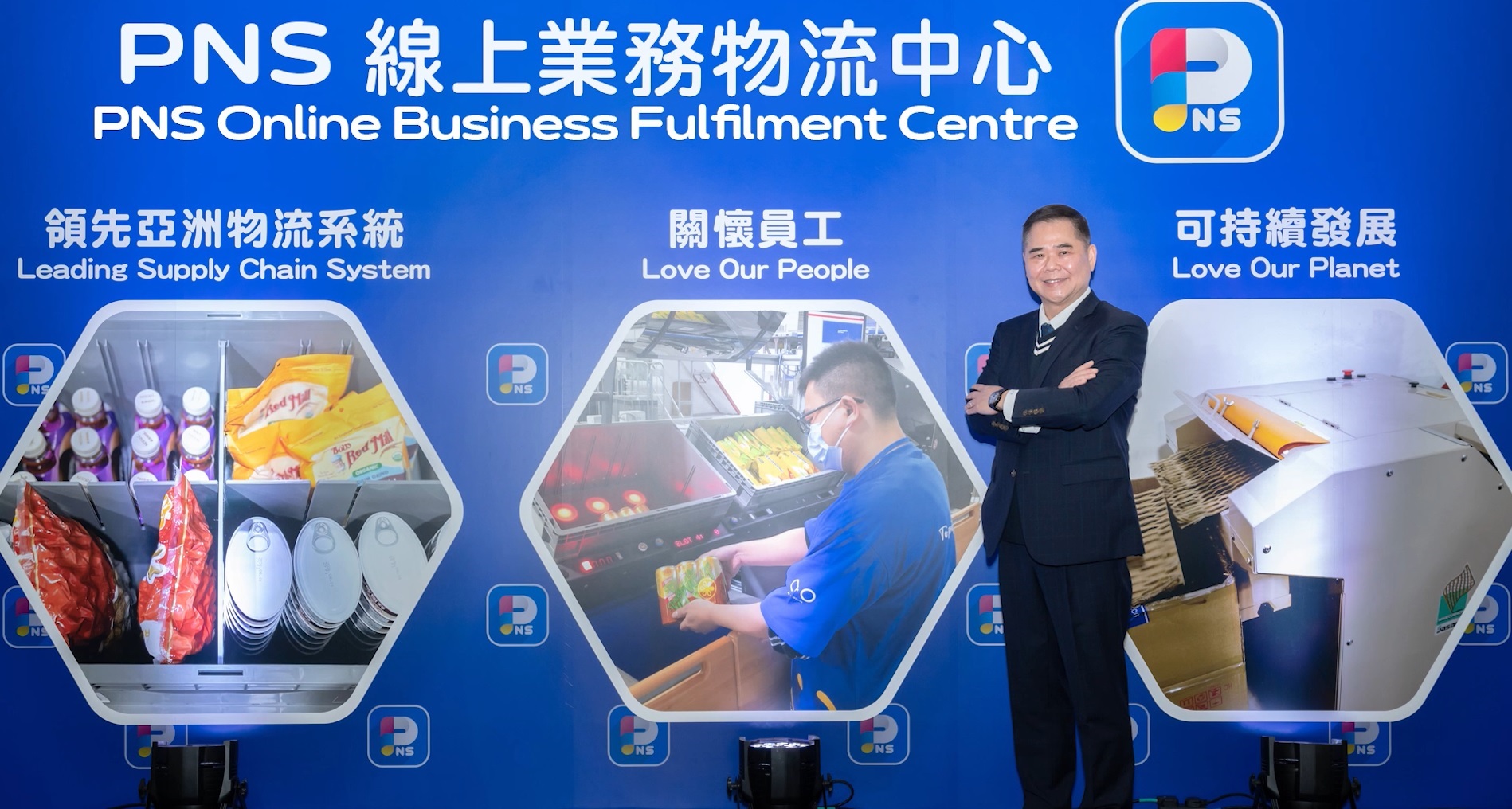 The new facility strengthens the PARKnSHOP's commitment to helping customers "Eat Better, Live Better", by offering faster, more real-time response to customers' needs, and providing timely and caring delivery services. PARKnSHOP needs to have enhanced logistics visibility to ensure monitoring and control, with real-time insights into the supply chain.
In line with the AS Watson Group's purpose - "to put a smile on our customers' faces today and tomorrow" - the retailer engaged GS1 HK, a long-time trusted partner of PARKnSHOP, for an end-to-end supply chain process review and re-engineering to find better ways to meet the evolving customer demands.
Title
Solution – GS1 HK Consultancy Service & Implementation Management
Body
GS1 HK and PARKnSHOP teamed up to run a thorough assessment of its business operations, and identified the most appropriate technologies integrated with the industry's best approach to meet its O+O new retail model. 
A two-phased logistic digitalisation project was rolled out, beginning with the deployment of a Transport Management System (TMS) to monitor and control goods delivery between its logistics centres and stores, and later applied to the online orders. The system aims to streamline the increasingly complex logistics process, improve stock availability, and enable real-time monitoring of goods delivery, which are crucial for PARKnSHOP to elevate customer service and maintain its leadership position.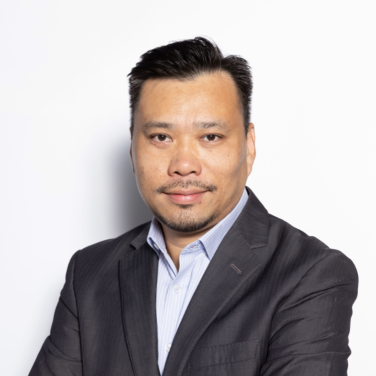 We pride ourselves in our customer-obsessed approach to service excellence, by providing beyond-quality food choices and services. GS1 HK's expertise in the supply chain field and sharing the best practices on enhancing logistics visibility, supporting us to strive for continuous improvement on services and processes to exceed our customer expectations.
Mr. Garrick Chan,
Supply Chain Director,
AS Watson Group – Retail Hong Kong
Title
Operational Efficiency & Quality Control
Body
Upon completion of the first phase of the project, the TMS resulted in a remarkable 50% efficiency boost across the entire delivery process. This improvement was achieved through the automation of manual workflows, such as order generation, delivery document preparation, and billing, as well as the increased performance of supply chain staff who are now armed with a cloud-based, mobile-ready TMS portal for remote collaboration, leading to better operational accuracy. 
Beyond the initial productivity gains, the new TMS also provides longer-term benefits from a top management perspective. Through a single dashboard, the administrators can easily allocate, track and trace hundreds of daily deliveries in real-time, closely monitoring the fleet efficiency and service quality. They can also control the situation effectively in case issues arise, and measure order fulfillment continuously to ensure service standard.
Title
Young Talents & Sustainable Practice
Body
The digitised way of work also helps attract new young talents to join PARKnSHOP and retain in the middle management team - especially in the supply chain field, which traditionally involves heavy documentation and manual process. The new TMS lays the foundation for shaping a modern workplace in PARKnSHOP, which helps to appeal to the new generation of tech-enabled employees.
By going paperless and managing resources more effectively, digitalisation helps reduce carbon footprint and paves the way to a more sustainable operation.
"The logistics digitalisation entails a trio of benefits to PARKnSHOP, our staff and customers: uplifting the operational efficiency for PARKnSHOP, freeing the staff from manual processes, and providing more reliable delivery for customers."

Mr. Garrick Chan, Supply Chain Director, AS Watson Group – Retail Hong Kong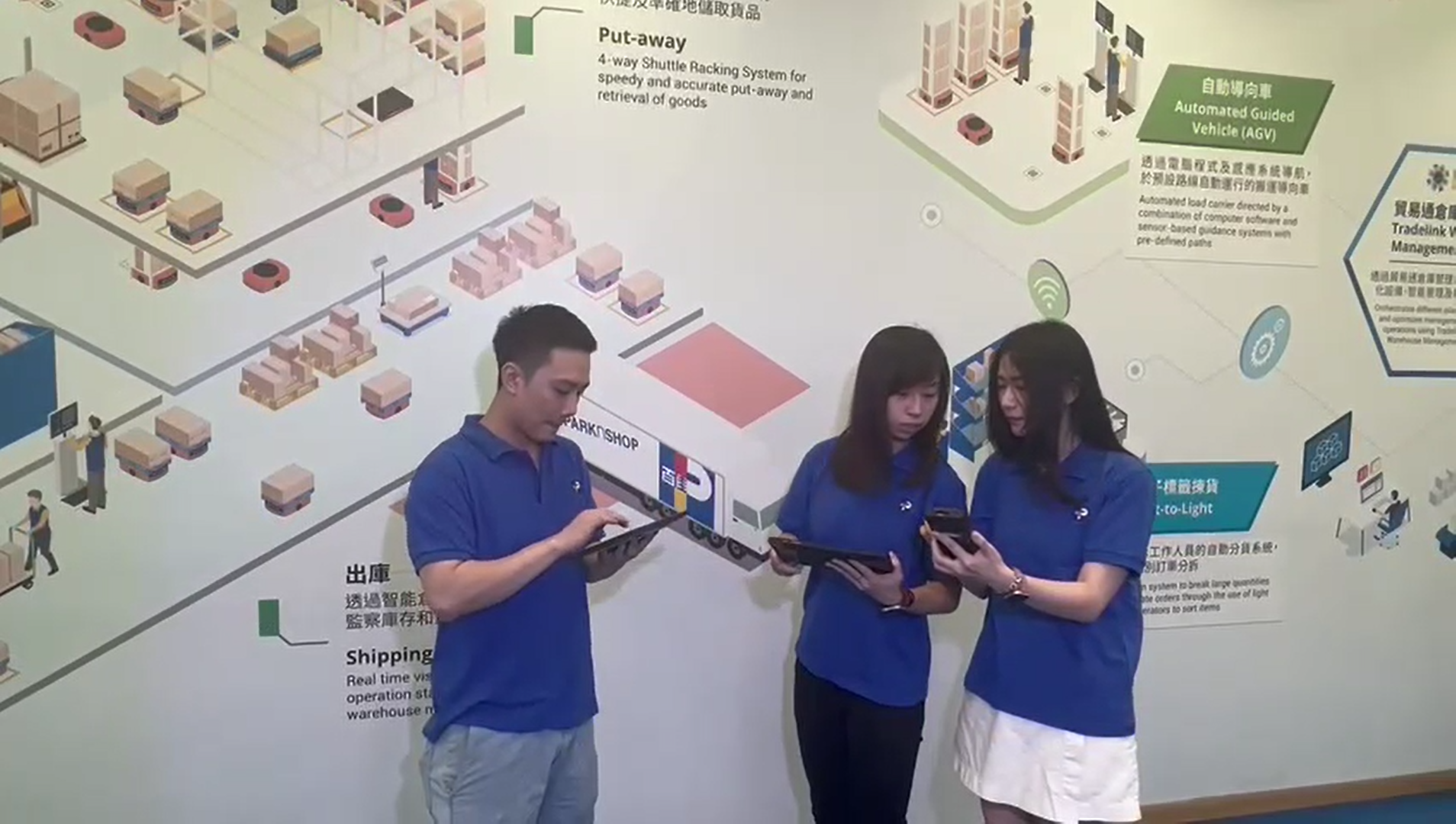 Body
The new TMS covers PARKnSHOP's entire O+O retail network that realises its full benefits. While the initial phase of implementation focuses on transforming the logistics functions for the physical stores, the second phase extends to the PARKnSHOP Online Fulfilment Centre, which scales up to enable the customer track-and-trace their purchase and receive delivery notifications as they choose.
Furthermore, PARKnSHOP is exploring other dimensions to improve its supply chain productivity and capacities. A key focus is to integrate automation and AI technologies to manage and forecast product inventory – in order to better meet customers' fast-changing preferences.  Upon regular review of this innovation project, PARKnSHOP will further optimise the existing systems to better meet the needs of the customers.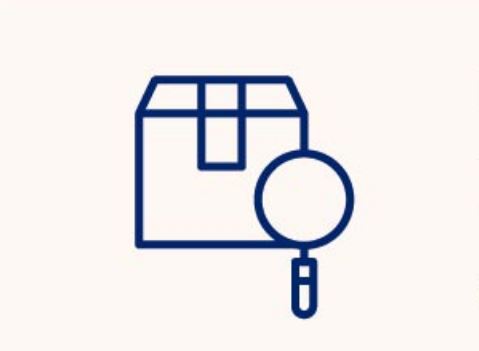 Improve logistics performance efficiency between logistics centres and stores by 50%, from reducing staff admin works to logistics fulfillment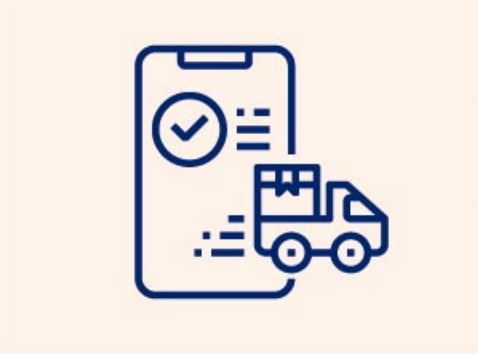 Gain real-time logistics visibility that ensures measurable service quality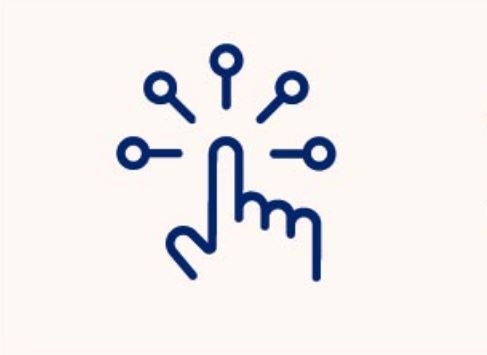 Attract tech-savvy high-performing talents with digitised way of work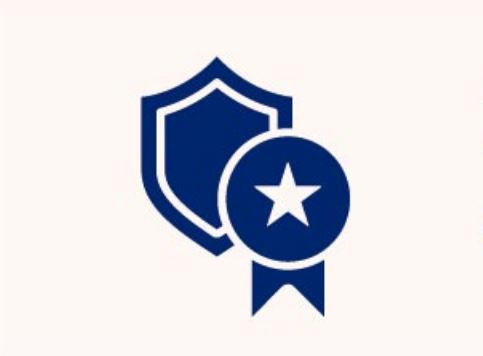 Ensure on-shelf availability that helps boost customer confidence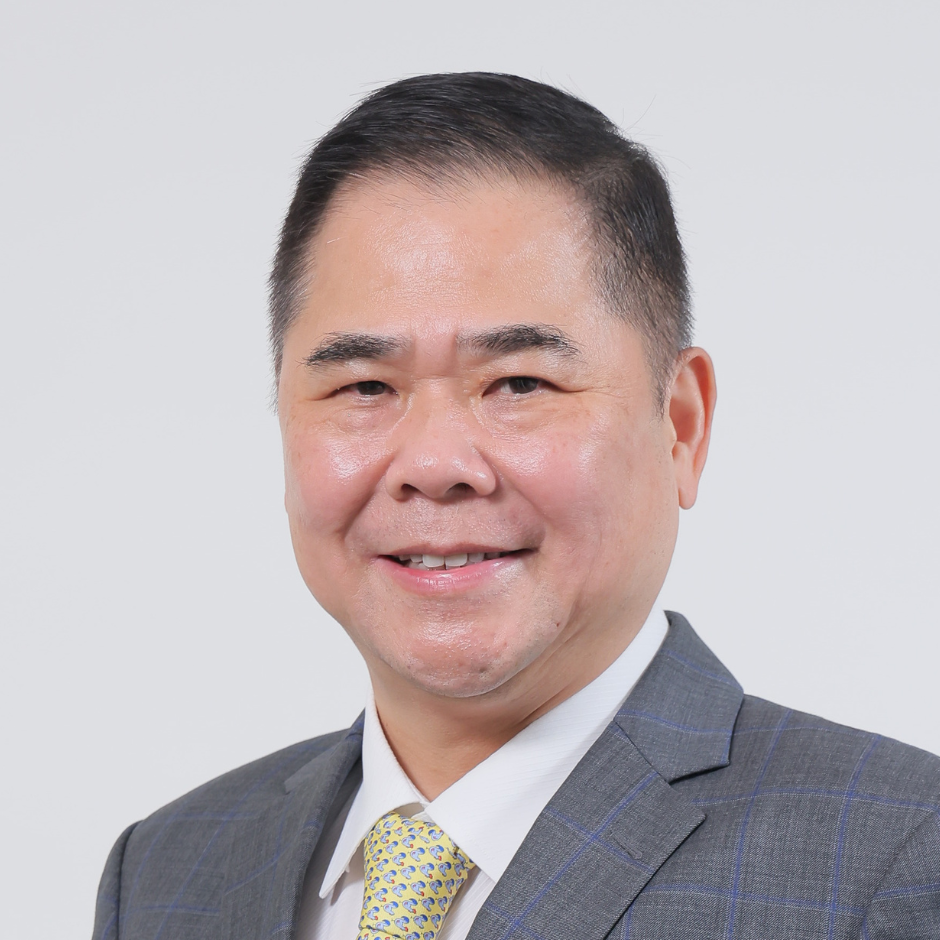 PARKnSHOP is dedicated to creating an integrated O+O experience to better serve our customers' needs and put a smile on our customers' faces. This project shows our ongoing endeavour on digital transformation, and having GS1 Hong Kong as our Official Technology Partner equips us with stronger capability in delivering our promise to customers.
Norman Yum,
Managing Director of PARKnSHOP
Body
Established in 1972, PARKnSHOP is Hong Kong's leading O+O supermarket chain and one of the most trusted brands in Hong Kong. PARKnSHOP now operates nearly 260 outlets in Hong Kong and Macau, and is a member of the AS Watson Group, a subsidiary of CK Hutchison Holdings Limited. 
PARKnSHOP continues to innovate and offer the best value for money, the widest number of product choices, freshness and safety, and different store formats to meet the needs of different customer segments. Its eShop and mobile application offer added convenience to tech-savvy customers to shop from anywhere at anytime.
PARKnSHOP launched the first MoneyBack reward points programme, providing extra savings to members in the form of exclusive discounts, bonus point scheme and free premium redemption. Its retailing foresight and management campaigns are well recognized through numerous consumer, industry and community awards.