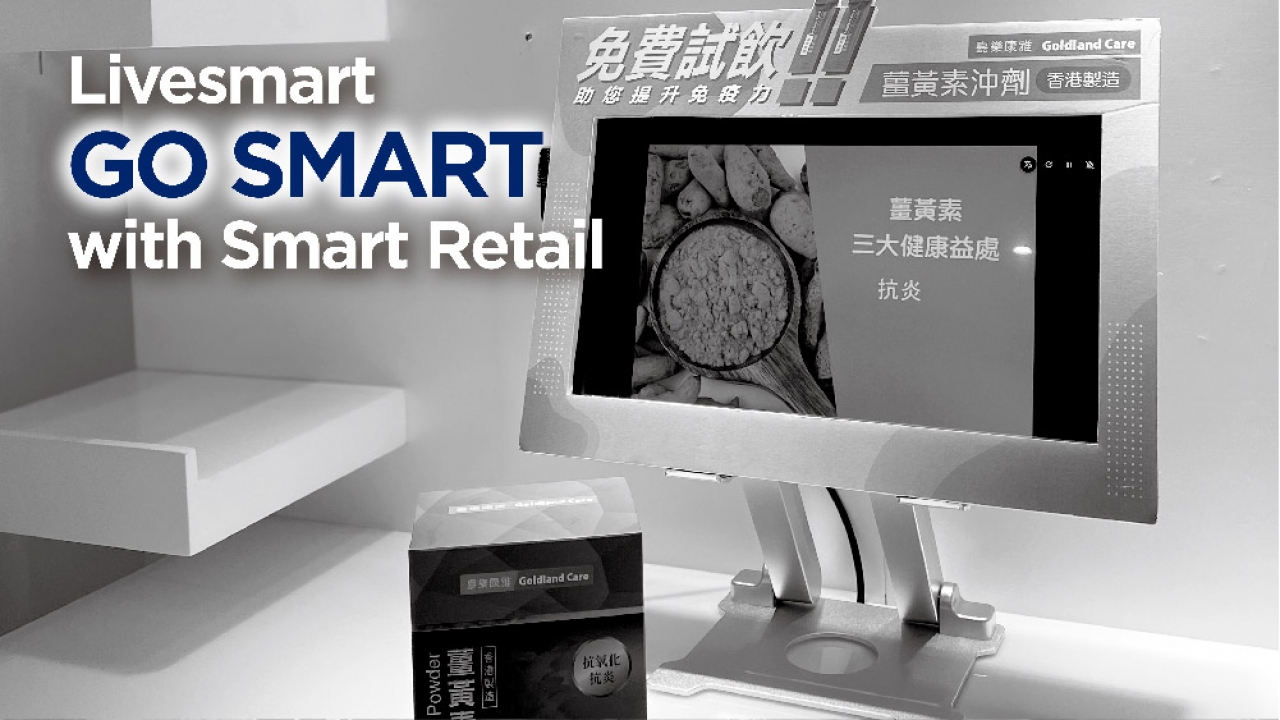 Wah Hong Convenience Store Ltd
Title
Social Venture Venturing into New Retail under the New Normal
Body
"We are committed to offering quality and affordable healthcare and rehabilitation products to our customers. With GS1 HK Smart Retail solution, we are enabled to present our latest product information, bringing more connected shopping experiences and increasing possible transactions."

​

Vona Lau,
e-Commerce Manager
Background
Consumers are gradually retracing old shopping habits in addition to spending online, as the infection cases stay low in Hong Kong. Even so, to minimise social contacts, "contactless retail" has been rapidly developing. Wah Hong Convenience Store, a subsidiary of Hong Kong Society for Rehabilitation, is also thinking of ways to drive traffic to its retail stores besides growing online sales, hoping to take advantage of the local residents' spending and the opportunities that consumption voucher brings.
Brands are more keen to try new tactics to stimulate purchase today. Same for Wah Hong, which is using technology to modernise its retailing, aims to reshape customer shopping experience, expand customer pool and build up loyalty.
Body
Solutions
The company first debuted GS1 HK's smart retail solution at the Livesmart store located at the Austin station in Jordan. It is expected to attract customers with contactless, interactive experience, and better understand the customer demographics with data analytics.
Setup beside the cash register, the smart retail solution - in the form of a smart tray - takes up only a modest space. When shoppers pick up an item from smart tray, product information will be displayed on touch screen automatically, allowing shoppers to understand the products better. With the use of AI technology and  machine learning, patrons will see customised product recommendation and personalised promotion in digital coupon format, incentivising to purchase.
Equipped with video analytics technology, Livesmart is able to acquire and learn the basic shopper information and behaviour which facilitates targeted marketing. The contactless retail model not only helps address shoppers' concern on close contact, but also relieve manpower needs without affecting buyers' experience.
---
GS1 standards used or solution (s) / service (s) applied
Benefits
Livesmart uses GS1 HK's Smart Retail and Digital Coupon solutions that help:
Provide interactive, contactless shopping experience to appeal to consumers and drive traffic
Grasp target customer group data for tailored promotion and boost sales